County Fatherhood Networks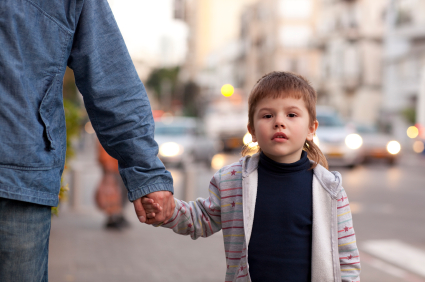 Over the past ten years, OPNFF and the Ohio Commission on Fatherhood have worked together in a productive public-private partnership to support the mobilization of county networks to support father inclusive practice. This has led to to the development of some established networks in some counties. Does your county have a fatherhood collaborative or network? Please take our
fatherhood program survey
and let us know about your work!
Click here to see a list of some of the existing
county fatherhood networks
and click here to learn more about the Ohio Commission on Fatherhood's
County Fatherhood Initiative
,
15 Years of Region V Collaboration!
15 years ago, Lois Rakov hosted the first fatherhood collaboration call in Region V (Illinois, Indiana, Michigan, Minnesota, Ohio and Wisconsin) on behalf of the regional office of the Administration of Children and Familes. The successful quarterly calls have explored issued related to fatherhood programming, provided resources to practitioners and advocates, celebrated best practices and connected fatherhood advocates across the region.
On July 9th, Lois Rakov will host the call for the last time
. Please send your thanks to Lois for her tireless efforts on behalf of fathers and families!
Click here to read a wonderful article
describing the calls and their history.
OPNFF is honored to be the web host the Region V Fatherhood Collaboration call information and archives!
What's New in Fatherhood!
The next Region V Fatherhood Collaborative call will be Tuesday July 9, 2:30 ET and 1:30 CT and will be titled, Building Partnerships and Collaborations with Child Support and Fatherhood Organizations: Wisconsin and Ohio. click here for more information

The federal Administration of Children and Families has released an extensive information memorandum to strongly encourage all human services agencies to prioritize and enhance father engagement. read more...

The IRS has released a new Publication 5307 to help individuals and families understand how the tax law affects them. Please share this information!
---
You can now Search for Programs on our website. Is your program in our database? Please take our survey today to make sure your fatherhood program is included in our database and help us learn more about the scope of fatherhood work in our state.
---
Membership in OPNFF is free and open to anyone! Join a network of over 1200 fatherhood practitioners and advocates today. Go to
Join Us
, fill out our online form and click submit tio become a member and receive our emails. It is as simple as that!
---
Here is what our members say about OPNFF:

"OPNFF is my lifeline for keeping up with everything important relating to fatherhood in Ohio."
-David Justus, Director of the Northcoast Fatherhood Initiative
"As with any rural community-based organization, communication is always an issue. OPNFF helps in relieving us of some of that burden through updates, resources and information."
-Tony Foreman, Executive Director of Families Forward
---